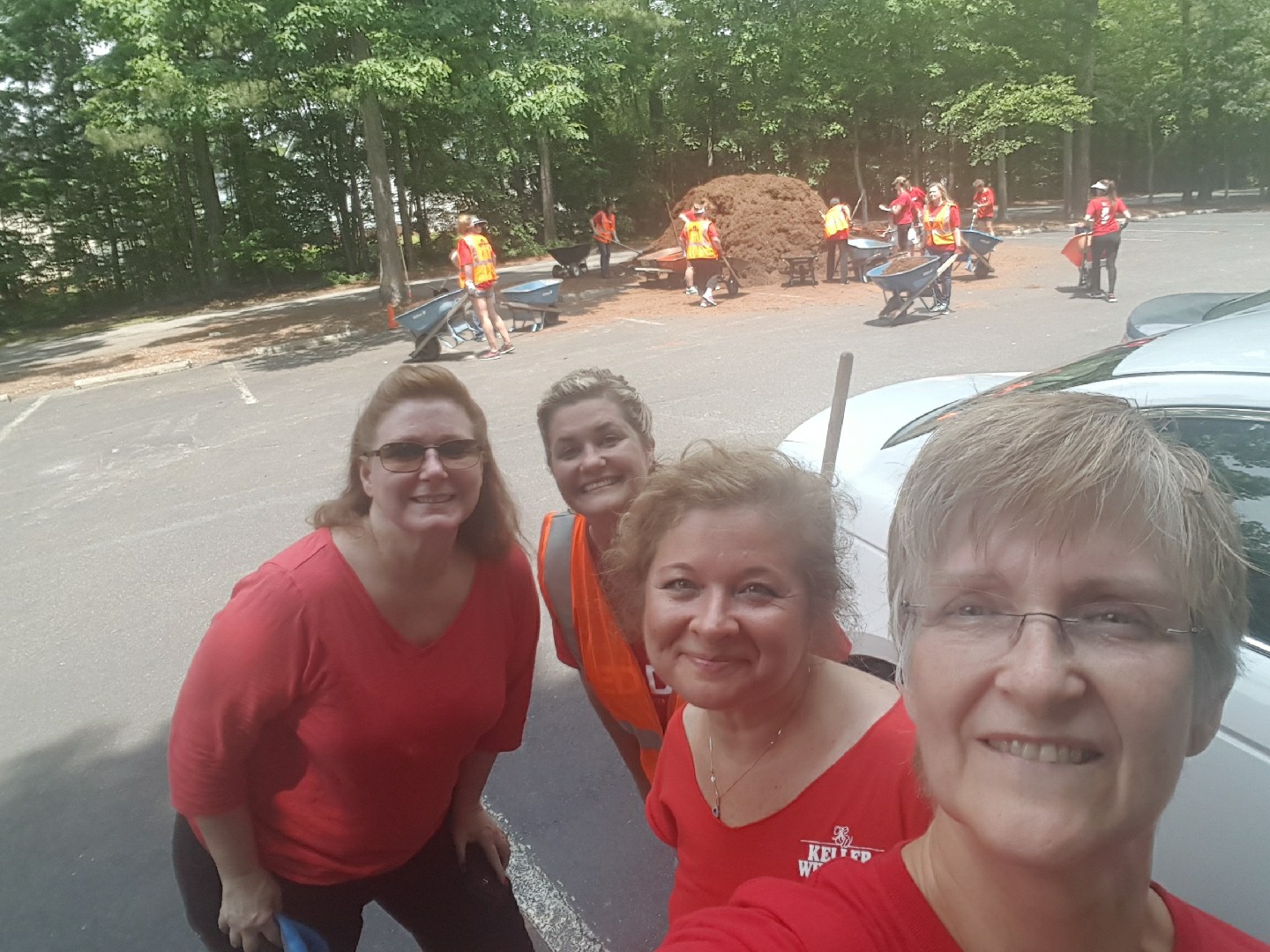 Tomorrow, May 9, 2019 my office (Keller Williams Preferred Realty) will be closed! That's right, we are closed in the middle of the workweek.
Why?
Because tomorrow is RED Day. This is the day thousands of Keller Williams agents all around the world shut our doors and put on our jeans. This is the day we give back to our communities. This will be the 10th year I will be involved in RED Day.
In the past, I've spread mulch in a park, painted walls in community housing, cleaned landscaping in nursing homes, read books to school kids and picked vegetables for gleaning organizations.
This year I'm blessed to lead a team of agents who are focused on giving back to the teachers at an underperforming school in Durham. My team will be organizing gifts and encouragement for all the teachers and staff. Two other teams are going to be working outside to beautify the grounds and another team of agents will be working in the classroom and performing a pep rally.
We are all very excited about giving back where we live. I'll be back to work on Friday!